Our main goal is satisfying our client's expectations efficiently and in an innovative fashion.
What is Solvoj?
Founded in 2012, Solvoj is a privately held company created by Software Engineers, Telecommunication Engineers, veterans in the field of algorithms and other IT people. We help companies build and deliver their websites and mobile apps. Basically, we make software easier. We are a customer-focused, company dedicated to provide world-class custom software with great UX.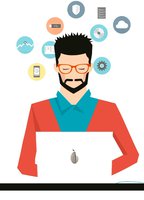 How we manage to deliver?
Confidentiality and Security