Different Solutions for Different Needs
When you need a desktop, mobile, or multi-platform Web application, Solvoj developers are here to deliver exceptional and maintainable products. Better solutions and reasonable prices.
Web App Development
We strive to help small, medium, and large businesses or private institutions by developing web systems that significantly improve their workflow helping them and their businesses grow.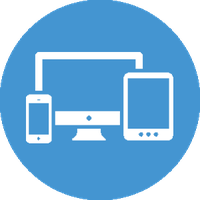 Mobile App Development
We offer the possibility to have your clients constantly in contact with your products and services by means of iOS and Android Apps. We not only develop, but also improve and maintain your existing mobile applications on all major platforms.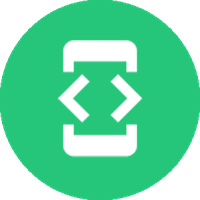 Desktop App Development
Solvoj started as a desktop app developer, and we continue to build and maintain some of the largest and most complex desktop applications in the industry. Most of our projects start with a few million documents. We always develop with scalability in mind, allowing your systems to grow and run for years without trouble.
What will we do on your project?
Understand the project
You will get an estimation Budget, Schedule Chart, Vision and Scope, Technologies to be used, Team members.
Set up communications
Transparency everyone knows how to communicate with each other on the project.
Develop & Deliver
Project is delivered on time and budget.
Testimonials
Solvoj were very innovative during design but still pragmatic to work within and meet our project budget guidelines - we would use again

The team at Solvoj are great to work with. They deliver high quality solutions at reasonable costs that meet all of our requirements including; technical, performance, and code quality metrics. We intend to keep using them.

I would like you to know we were very pleased with the way we have cooperated with your company. What seemed like an impossible task to us, developing our own archive system to replace major player's software, was accomplished in a couple of months by Solvoj. Even after delivery we could count on you to further assist us in improving and fine tuning the application even outside the original specifications.

Solvers were very prompt, professional, and delivered a technical solution to exceeded our expectations. We cannot wait to work with them again.